May 6th, 2016 was the first year for our Mayor's Cup Golf Tournament, at Green Valley golf course in Sioux City. With a successful turnout of 13 teams of 4 and with a total of 52 golfers; we were able to raise $8,900! This event was designed to benefit Crossroads of Western Iowa and those we serve in the Sioux City area. With the money raised at the Mayor's Cup Golf Tournament, these funds will go towards a new accessible mini-van. This will help with transporting those we serve who have intellectual disabilities, mental illness and brain injury.
Crossroads of Western Iowa would like to thank Mayor Bob Scott of Sioux City, for being our honorary chairperson at the golf tournament. We would also like to thank those who support our mission and values throughout our Council Bluffs, Missouri Valley, Onawa and Sioux City locations.
For more information on how you can be a part of Crossroads of Western Iowa, please visit http://www.givetocrossroads.org/welcome.html or http://www.explorecrossroads.com/
Photo Gallery:
Green Valley Golf Course in Sioux City, Iowa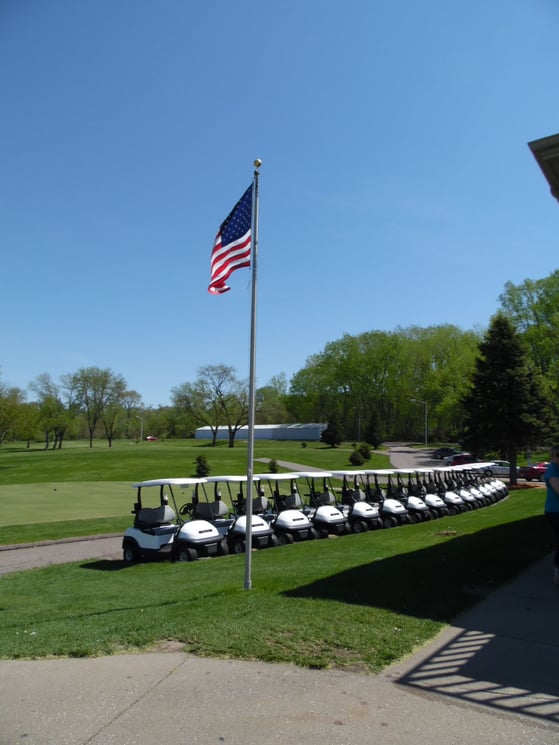 Our Crossroads of Western Iowa golf team....GO CWI!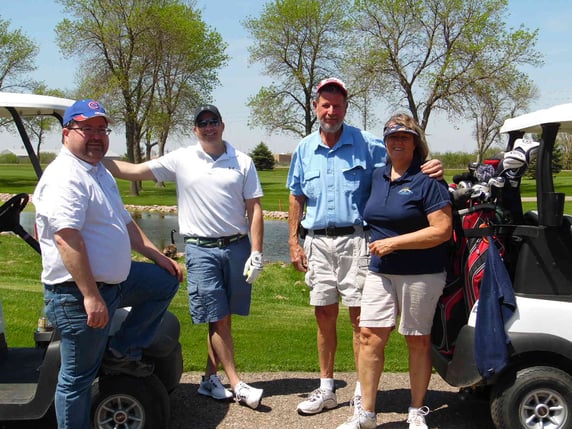 Mayor Bob Scott's welcoming banner at Green Valley Golf Course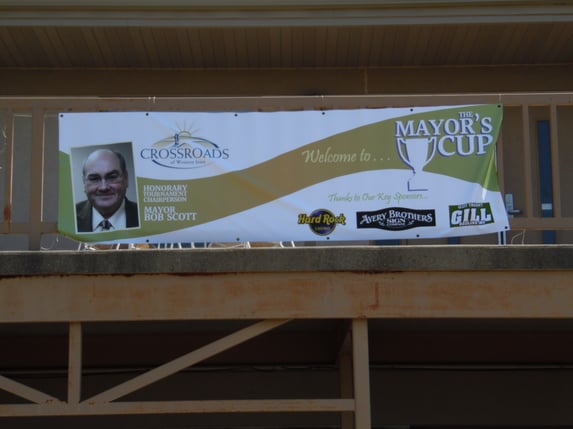 "Can't see me now" Someone was a little camera shy!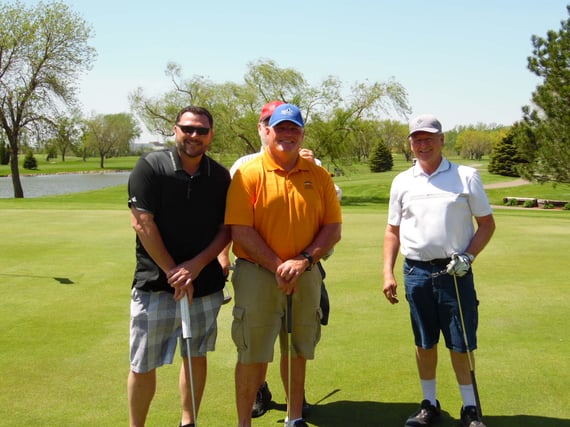 All smiles and laughter from this group of guys who came out to support CWI.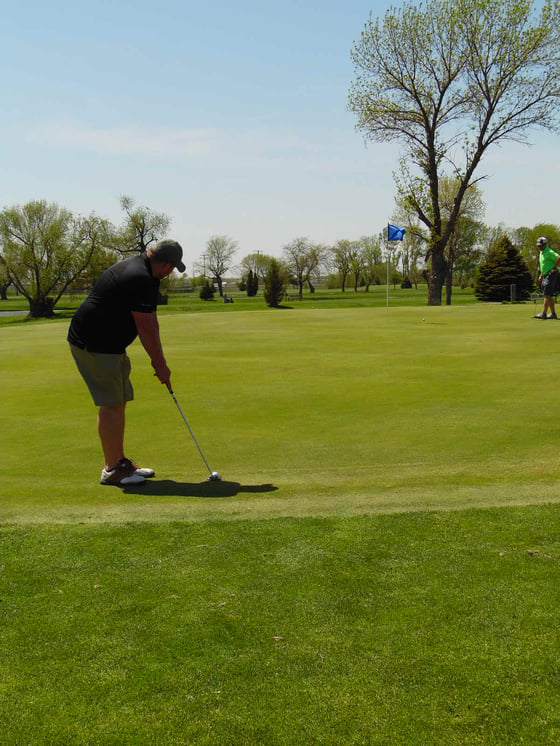 The perfect shot before his swing. Technique skills are on point!