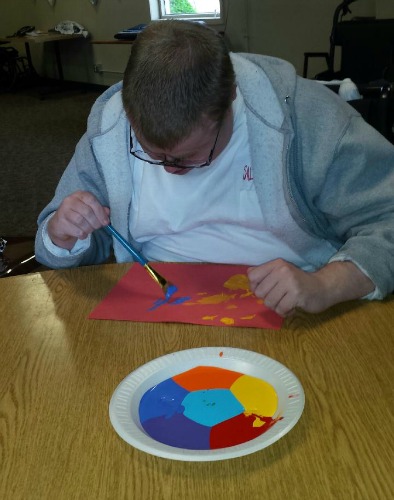 Imagine chatting with your friends about what you did over the weekend or listening to music on a road trip. Sometimes it's the small pleasures in life that bring a big smile to our faces. It's easy to take for granted the opportunity to socialize with others. That's why community integration is a key focus at Crossroads of Western Iowa.
As a parent or guardian, it can be challenging to find the right integration opportunities for your loved one. You may be thinking:
Will my loved one be safe in this environment?
Will my loved one have the opportunity to work on life skills development?
Will my loved one have fun?
Will my loved one get the attention needed to benefit from this program?
Why is this better than me taking my loved one to a painting class or the zoo or bowling?