For over 40 years Crossroads of Western Iowa has been devoted to empowering individuals with developmental disabilities, intellectual disabilities, chronic mental illness and brain injuries, to reach their fullest potential at home, at work and in their communities.
The CWI Foundation has recently created a Fund Charter for a new program, called the Fresh Start Fund. This fund is designated to assist clients of Crossroads of Western Iowa, who have basic needs as they come into our services; whether it is residential, employment or our Links program.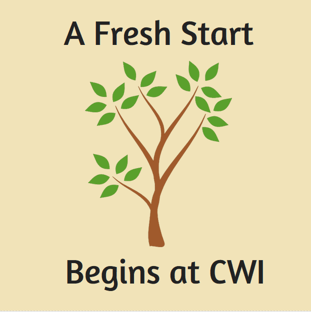 Periodically, case managers may contact our Residential Services director, Residential Managers or Coordinators, that may have someone who is in need of our services. Some clients may not have the proper materials to sleep comfortably at night, like the use of a lamp or night stand, bed sheets, pillows or even an actual bed to sleep on.
Crossroads will be hosting our 2nd Annual Golf Tournament in Sioux City May 5th and our 6th Annual Golf Tournament in Council Bluffs June 9th. And we want your help! The reason behind our golf tournaments are not just about getting out of the office for the day to play a round of golf.Our golf tournaments are about giving back to those who need it the most; the individuals we serve.

All proceeds for each golf tournament will go back to our Fresh Start Fund program for those we serve. Each client has a different situation and background but when they come to Crossroads of Western Iowa, that doesn't matter anymore. We want the best for every individual and that means giving them the potential to reach their dreams and goals. With your help, we can make this happen!
How can YOU help give back to those we serve?
Golf participation opportunities:
Sponsorship opportunities (A perfect time to show off your business while supporting a good cause)

Create a golf team (4 members per team)

Donating (pin prize items, In-kind donations, or donations for the Fresh Start Fund)

Volunteering at our golf tournament
Grab a few buddies, co-workers or family members who enjoy a round of golf or who enjoy making a difference in the lives of others. To learn more about how YOU can play an important role at Crossroads of Western Iowa, contact: velvet.jeratowski@cwiowa.org or by phone 712-587-6326