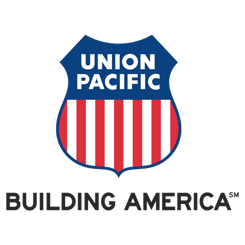 The Union Pacific Foundation is lifting up individuals with intellectual disabilities in the Council Bluffs and Omaha communities. Union Pacific's $10,000 check will help our clients find integrated employment opportunities in the community where they live. For those who make $11 to $12 an hour and who work around 22-24 hours per week or more. This lifts several of our clients above the Federal Poverty line for a single adult. These individuals will no longer be held to Federal funding for persons with disabilities.
The real beauty of this is that our Clients at Crossroads of Western Iowa are finding success and living their dreams. Instead of being locked into the funding of $721 per month (which has remained at that rate for the past 10 years or more), which equates to $8,652 per year. These individuals can make over $11,600 per year, have more freedom to reach their goals and live their dreams. The win-win is that they are loyal to their employer and doing jobs that others may find less attractive; like stocking shelves, pushing grocery carts, cleaning theaters, cleaning showers at the truck stops, doing dishes and bussing tables. In addition to their labor, they do it for the little things in life, like the truckers who become their friends at the truck stop or the benefit of a free movie a week at the theater. They do it because they feel valued and trusted.
In recent years, human service providers like Crossroads of Western Iowa, are experiencing a placement rate of about 8 to 10 people in a year. This fiscal year 2015-16, our programs in Council Bluffs, Missouri Valley and Onawa placed 56 individuals with disabilities into integrated community employment. And of those 56 individuals, 19 are currently above the Federal Poverty line. While this is positive news, we have more placements to make and more clients who have the opportunity to move above the Federal Poverty line.
We would like to thank everyone at Union Pacific Railroad and Union Pacific Foundation for this great opportunity. These dreams are becoming a reality for those we serve.
- Crossroads of Western Iowa